…where business and the humanities intersect. 
Humanities 21 and the Disruptive Business Network bring you the Boo Bradley Book Club from June 2017. Ever wanted to talk about ethics, culture, social mores, and other things that make us tick (over nibbles and a drink)? Then the Boo Radley Book Club is the place for you. TICKETS HERE.
| | | |
| --- | --- | --- |
| 29 June | To Kill a Mockingbird | Harper Lee |
| 27 July | Zorba the Greek | Nikos Kazantsakis |
| 31 August | Animal Farm  | George Orwell |
| 28 September | Fahrenheit 451 | Ray Bradbury |
| 26 October | The Metamorphosis | Franz Kafka |
| 30 November | The Great Gatsby | F. Scott Fitzgerald |
When? Drinks and nibbles will be served from 5.30pm, with discussion commencing at 6pm, every last Thursday of the month:
29 June, 27 July, 31 August, 28 September, 26 October, 30 November
Where? The Henley Club
              Level 1, 8 Rankins Lane,
Melbourne 3000
Cost? $12. TICKETS HERE
Your $12 cover charge includes wine, beer, and nibbles. Please advise if you have any dietary requirements (email Maeve from Humanities 21 at [email protected] or Rahul from Disruptive Business Network on [email protected]). 
About the Disruptive Business Network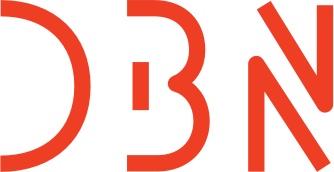 What if the status quo is wrong?
To us, 'disruptive' means questioning the way things are currently done. New ideas and technology are changing business. Standardised workers, working in standarised jobs and building standarsied products, is a model that has become a relic of the past. We are moving from the industrial economy to what Seth Godin refers to as the connection economy.  
If such a shift is on the horizon, what are the tools we need to prepare? This event series is not about having answers, but asking important questions. We are creating a network of people who currently think along disruptive lines, and thrive on change for the better. The three areas we look at are: good business, meaningful work, and disruptive innovation.
If you are one of the mavericks, game-changers, or revolutionaries who care about these issues – we invite you to come along. TICKETS HERE.